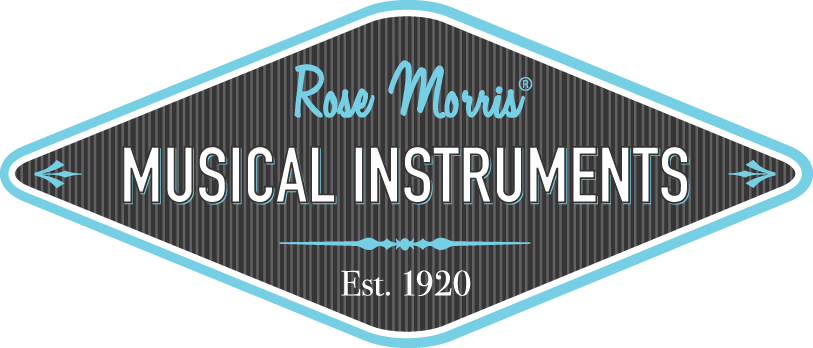 Rose Morris
| | | | |
| --- | --- | --- | --- |
| John Grey Faerie Queen | | Barnett Samuel bracketless | |
Rose Morris
In 1919 the musical instrument import and distribution company Rose Bros. was formed by 3 brothers, initially to supply Harmonicas but they had their eye on supplying whatever they could. In 1920 one of the brothers left and was replaced by Alfred Morris so the company became Rose Morris. In 1926 the company brought a small Drum maker and instrument production began, including Banjos and Banjoleles under the Savana brand name (I must say though that most, if not all of the Savanas I have seen were made by other makers like Barnett Samuel and J.E. Dallas) . Another brand name that Rose Morris used for both Banjos, including Banjoleles, and Drums was Broadway and with the drums certainly this branding continued until instrument production ceased. I have also read that Merry Bright was a Rose Morris brand but I have never seen any definitive proof of this?

In 1932 the Company brought Barnett Samuel's Banjo making division from Decca Records, (see below) and though not a big part of the business there were Ukuleles and Guitars produced too. In the 1950's the Guitars were bigger business than the Banjos. By the 1970's production had ceased and they were distributing their own branded Japanese imports under the names of Shaftesbury, Avon, possibly Broadway and maybe others. The company is still in business and in addition to distributing a number of other peoples brands they have their own Rose Morris branded low end Chinese import Soprano.

At some point a deal was signed with Roy Smeck, the American vaudeville artist, (who also had a deal with Harmony), and a range of Roy Smeck endorsed John Grey Banjoleles was produced.

In 1947 and Australian offshoot company was formed that is now a separate company.
Barnett Samuel & Sons
Barnett Samuel & Sons started making Banjos in London in the late nineteenth century and the range came to include Banjoleles. In 1928 Barnett Samuel was renamed The Decca Gramophone Co. Ltd, (as they had previously founded Decca as a portable gramophone arm and this was now the biggest part of the business) as part of a lot of corporate maneuvering. In 1932 as it no longer fitted the company profile, the Banjo making arm was sold on to Rose Morris Co. (see above).

The main brand for Barnett Samuel Banjos (and post takeover Rose Morris Banjos), was John Grey & Sons. The name itself is a probably fiction as there is no records of a John Grey ever being involved, never mind his son. The John Grey & Son name was sometimes used in conjunction with Dulcetta too before the take over and I have also seen instruments just branded Dulcetta. To really confuse the issue, Barnett Samuel also produced a large range of instrument they branded Dulcet or sometimes B.S. Dulcet and this range included Banjos and Banjoleles. This may have been a result of Barnett Samuel using different factories to make different ranges but I'm not sure? However Dulcets are not Dulcettas nor are they John Grey & Son and use of the Dulcet name does not appear to have survived the takeover apart from being used in conjunction with José Alvaréz on the Spanish made imports.

In the 1960's Decca branded Teisco made Ukuleles for a while. I have seen Sopranos but no Baritones.
---
Please contact me if you have any information or pictures that would improve the page
---
contact Web Administrator if you think your copyright has been infringed